Help ukraine
Help ukraine
Help ukraine
Help ukraine
Help ukraine
Help ukraine
Help ukraine
Help ukraine
Help ukraine
Help ukraine
Help ukraine
Help ukraine
Help ukraine
Help ukraine
Help ukraine
Help ukraine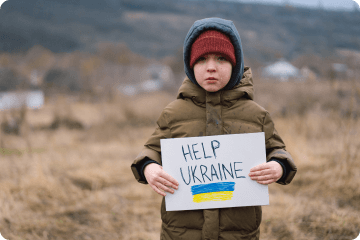 Why Russia
invaded Ukraine
War crimes
committed by Russia
Russia was almost certainly hoping for an easy conquest of Ukraine. When Ukrainians fought back, Russia resorted to tactics it had previously used in Chechnya and Syria: targeting civilians Russian attacks on civilian targets in Ukraine could be a war crime Click to read article and civilian infrastructure, including hospitals How Russia could get away with attacks on Ukraine hospitals Click to read article and schools War Crimes Watch: Targeting schools, Russia bombs the future Click to read article .
It is abundantly clear that Russia does not care for the residents of Eastern Ukraine Putin Wants Ukrainian Land, Not Land with Ukrainian People Click to read article , as it destroys vast majorities of areas Russian forces now control 'most' of Severodonetsk, local governor says Click to read article it claims to "liberate." Russia has systematically tortured Stories of torture emerging out of Kherson Click to read article and murdered unarmed civilians Metal darts discovered in Bucha civilians Click to read article in occupied areas; killed civilians, including children Killed as he escaped, Elisei is one of 200 child victims Click to read article , as they tried to evacuate; committed mass rape Rape has reportedly become a weapon in Ukraine Click to read article ; abused and murdered prisoners of war; set up so-called "filtration" camps One Ukrainian family's perilous journey through Russia's 'filtration camps' Click to read article ; and forcibly deported Ukrainians Deported to Russia Reportedly Having Passports Taken Away Click to read article Ukrainian civilians to Russia, including orphans and children separated from their parents Ukraine accuses Russia of forcibly deporting over 200,000 children Click to read article .
Russia's persistent targeting of Ukrainian identity amounts to genocide Leading experts accuse Russia of inciting genocide in Ukraine and intending to 'destroy' Ukrainian people Click to read article . Each of these actions constitute war crimes under the Geneva Convention Ukraine: Apparent War Crimes in Russia-Controlled Areas Click to read article , which Russia is a party to.
Why the West should help
Ukraine win this war
Want to help?
Donate for Ukraine
Every donation helps us make the lives of war-affected Ukrainians better and brighter. Support them today.
What the West should
do to help Ukraine
win this war
Why Ukraine will not
and should not cede
territory to Russia
Why Russia cannot
be trusted
Russian leadership has lied repeatedly Using lies and disinformation, Putin and his team have been building the case for a Ukraine invasion for 14 years Click to read article before and during this conflict. In 2014, Russia initially denied that Russian troops were sent to Crimea Putin Comes Clean On Crimea's Little Green Men Click to read article . Russia denied involvement in the shooting down of Malaysia Airlines Flight MH17; extensive investigations Nearly 6 Years After MH17 Was Shot Down, Dutch Prosecutors Say They Will Sue Russia Click to read article concluded that Russia provided the surface-to-air missile that shot it down.
In 2021-2022, Russia denied that an invasion was being planned The Many Times Russia Denied Ukraine Invasion Plans Click to read article , then lied about the reasons for the invasion Truth Is Another Front in Putin's War Click to read article . After the invasion, Russia has repeatedly agreed to and then immediately violated humanitarian ceasefires Mariupol evacuation postponed as Russia accused of breaking ceasefire Click to read article meant to evacuate civilians.
Russia has also lied to its own citizens Ukraine: Watching the war on Russian TV – a whole different story Click to read article about the invasion; shut down all independent media Russia's Media Is Now Totally in Putin's Hands Click to read article inside Russia; and targeted those expressing dissent How Putin's regime stifled anti-war protests in Russia Click to read article with violence, prison sentences, and other punishments. Russia has now violated many How Russia's attack on Ukraine violates international law Click to read article international laws, proving itself to be an extremely untrustworthy country. Thus, any agreements between Ukraine and Russia cannot simply rely on Russia's word to keep them.