The post below is by one of the most amazing people I know, a family friend in Ukraine I have known since childhood. She has worked tirelessly to help Ukraine develop and grow, and I can't imagine how she is feeling as it's all coming crashing down. Here is her short but powerful message, originally a public LinkedIn post (included below). I am also including the photo she posted.
"Seventh day of war in Ukraine, about 2,000 civilians killed, including children; houses, schools, kindergartens, hospitals, infrastructure facilities destroyed. Our children and grandchildren are born and live in basements. I can't look at them without tears… Everyone is in constant anxiety about their loved ones. Blood, death, tears…
I never thought that all this horror could happen in our peaceful country. And that all this will come from Russia. From a country where I spent my student years. A country in which I had many relatives and friends. Had—until February 24. Today there are very few who empathize, worry, whose soul and heart ache. Many "friends" and "good" acquaintances have not called this whole time, have not written, have now asked how we are making it through their "operation" here. And among them there are many with whom I read Tsvetaeva and Gumilyov together, sang Okudzhava and Mirzoyan, went hiking, dreamed, were on the same wavelength … In the social media posts of some of them, I see elegant philosophical arguments that explicitly or implicitly justify what is happening here. Apparently they are more comfortable that way, I don't know.
I will not be able to understand, accept or forgive this.
Our paths have diverged."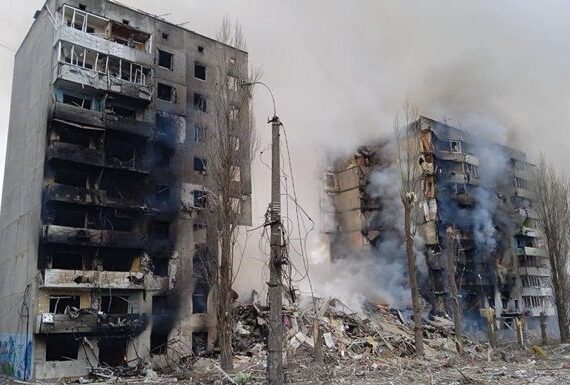 Original LinkedIn Post
(photo omitted for brevity)